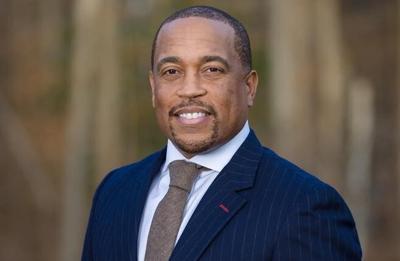 https://www.fauquier.com/news/rod-hall-joins-the-race-for-31st-district-house-of-delegates-seat/article_c42d5a2c-6834-5dff-aeee-4c70a3e38454.html
Prince William resident and state transportation official Rod Hall has entered the already crowded race for the Virginia House of Delegates' 31st District seat and has racked up a few key endorsements.
Hall, 44, is the chairman of the Virginia Aviation Board and was appointed to serve on the Virginia Passenger Rail Authority by Gov. Ralph Northam in 2020. He currently works as public policy advisor at the Washington Office of K&L Gates, focusing on transportation and infrastructure issues.
Hall previously served as the head of legislative affairs at the Federal Aviation Administration during the administration of former President Barack Obama. Prior to that, he worked as a senior congressional staffer on Capitol l
Hall is the fourth Democratic candidate to join the race after Idris O'Connor, Katelyn Page and Kara Pitek. No Republicans have so far announced their intention to run. The seat is currently held by Del. Elizabeth Guzman (D), who is vying for the Democratic nomination for lieutenant governor and not re-election to her current seat.
In an interview Friday, Feb. 5, Hall said his top priority is ensuring that the commonwealth has the necessary public health infrastructure during the pandemic to ensure that "our citizens are protected and confident that the necessary public health safeguards are in place."
"I think that has to be front of mind for any policy maker at this particular point and time. Hopefully, we are able to begin to see demonstrative progress as we work towards the end of [20]21, but I think a number of experts perceive some spillage into next year," Hall said.
Hall said the focus should be on ensuring that public health professionals and local health districts have the funding, training and storage to effectively and equally distribute vaccinations, including in minority communities that have been disproportionately impacted by COVID-19.
"Ensuring our public health campaigns are targeted accordingly to encourage proper vaccinations … will be something that policy makers, particularly our state leadership, will have to continue to keep as a priority," Hall said.
"I view it as key to childhood development, not only a child's neurological development, but also, a key to the economic security for working families," Hall said.
Hall also said providing solutions to transportation issues both locally and across the commonwealth would be a priority.
"Most of my personal life has been immersed in transportation policy and funding. And I have a great appreciation for how smart transportation investment can transform communities, improve quality of life and jumpstart economic development," Hall said.
Hall is an active youth mentor at the Dale City Boys & Girls Club and an advisory board member to Prince William Food Rescue. He and his wife, Lena, have three children who attend public school in Prince William County. They recently moved from their home in Port Potomac, located in the 2nd House of Delegates District, to a home off Minnieville Road, which is located in the 31st District.
The Halls attend First Mount Zion Baptist Church in Dumfries, which is led by Del. Luke Torian, D-52nd, who is a pastor of the church.
Several prominent Prince William-area state lawmakers and local elected officials have endorsed Hall, including Torian, Del. Hala Ayala, D-51st, Sen. Scott Surovell, D-36th, Sen. Jeremy McPike, D-29th, and Prince William County Supervisors Victor Angry, D-Neabsco, and Andrea Bailey, D-Potomac.
Surovell said in a January press release that Hall would bring a depth of knowledge of federal policy and transportation experience to the table "that will be extraordinarily valuable to the eastern Prince William and Fauquier County General Assembly delegations."
"We must take this opportunity to take advantage of his abilities in Richmond, and I wholeheartedly support his election to the House of Delegates," Surovell said in a statement.
Reach Daniel Berti at [email protected]